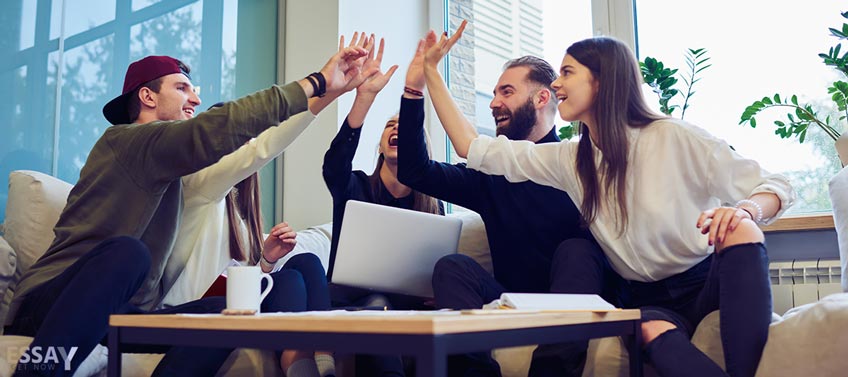 Sometimes, studying is not appealing at all. The reason for this may be the subject that seems boring to students or the lack of motivation and discipline to type essays. Nevertheless, there are some tips which will make the process of studying more enjoyable.
Study Tubers
The revision videos are getting a lot of views on YouTube. Even some teachers have got into the act. If you feel isolated while studying, try watching one of such videos. Study tubers also give tips on revising. Maybe, it will help you cope with the stress and enhance your motivation. You may also master your paper polishing skills with the help of a professional essay revisor online.
However, it's important not to study for hours in the end. Anything becomes dull if you spend too much time on it. Besides that, your studying will be more enjoyable provided you set attainable goals and take breaks. You can write the thesis of your paper and some arguments and then have a brief break. The Pomodoro apps will come in handy for those who prefer studying in small bursts. I always use it when I write my essay, and this helps me to make it bright and extraordinary.
Interactive Learning Materials
If you are tired of memorizing and writing, try watching a video or listen to an audio on the subject you're trying to tackle. There are a treasury of quizzes and games on different topics. Some of the games will help you improve your real-life habits. Habitica, for example, has done wonders to some students. It's a game which helps you build self-control by rewarding you. You may also want to use Evernote to keep track of your progress.
The Importance of Being Disciplined
Motivation is crucial, but discipline is more reliable. While motivation varies day-to-day, discipline is what determines how far you go. The visualization doesn't help much when you have to get up at 6 a.m. to prepare for the exam or when you're in a bad mood.
If it's time to get down to writing your research paper but you don't feel like doing it, then you should immediately start it. The longer you put off writing your research paper, the lower the chances that you will start doing it. Once you build self-control, you will have more spare time and less stress. However, before you manage to discipline yourself, you may need the help of GetEssayNow.Com.
A Change of Environment
You will absorb information more easily if you vary your environment every now and then. You can write your research paper in the local library or take it to a cafe with some piano or orchestral music in the background. It's also always more enjoyable to study in nature. But keep in mind that some places are not suitable for studying. You may consider going to a small park rather than to a big one with screaming children and off-leash dog areas. Don't forget to take a bottle of water and some snacks. As with studying inside, you should take regular breaks in order to process the information better. Finally, don't forget how amazing it feels when you finally reach your goal!