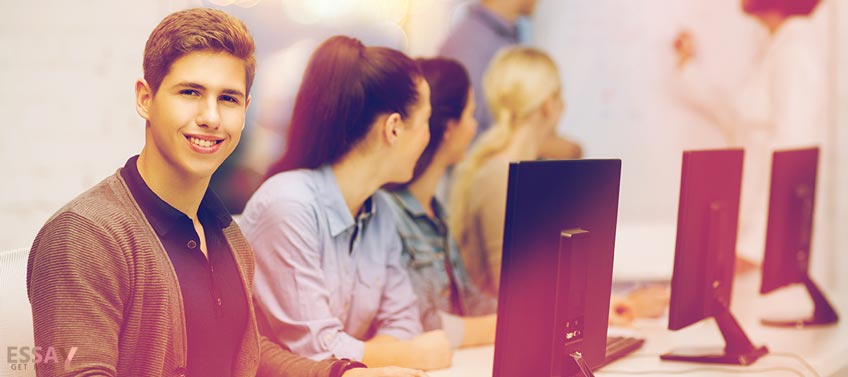 Education today is not about a trained person imparting knowledge to its students. It's more about the use of new technologies and innovative approaches to learning and teaching. While students at most colleges still prefer writing their essays with a pen and taking paper exams, some educational institutions are already implementing new approaches and I have chosen to write my essay on this point.
Digital Testing
Some of the schools in the US will administer an online version of the SET and ACT this year. There are a lot of benefits of the online exam system. First and foremost, it saves paper and money. It also offers instant and more accurate results. Thus, teachers don't have to spend a lot of time on checking. However, they still have to check essays, and you still have to type essay whenever assigned.
It may be difficult to say goodbye to paper and pencils. Some teachers seem uncertain about digital testing. They are afraid that the new mode of test administration will disorient students. But studies show that the scores don't drop if a student uses a laptop in his/her everyday life. The two main problems are some old school buildings, which are prone to power failures and the number of laptops. The College Board is looking into this problem.
Industry-Aligned Learning
The main challenge that many graduates are facing is the skill gap. Some of the graduates don't even know how to hold basic instruments of their field. Toyota is one of the companies that is trying to solve the skill gap and develop a competent workforce. It works in partnership with more than 200 schools and offers summer internships and part-time employment. Thus, students are given a great opportunity to have an access to the real world. Colleges report that they need more internships like that and hope that others industries will follow the example of Toyota.
It's wise to maintain strong relationships with the industry if educational institutions want to enable students to experience real-life situations. Writing interesting essays on different topics isn't enough. Consequently, many modern schools and colleges have taken innovative pathways. They invite staff members who guide the students and get them involved in partnerships.
Some of the schools and colleges in the US also use the virtual reality technology in order to put even the little children into lab experiences and get them involved in inquiry. The use of state-of-the-art technology during class transforms the engagement levels of students and brings the topic to life.
Blended Classrooms
However, technology alone won't hasten better education. Children from poor areas won't be able to achieve better results if the government provides them only with a laptop or a Chromebook. A high-quality education can be achieved with the blend of great teaching and state-of-the-art technology.
That being said, the face of a modern lesson is gradually changing. A teacher doesn't move all students at the same pace and learning style anymore. Instead, he/she makes sure that all the kids have mastered the subject by doing assessments as the material is being taught. Those kids who don't pass the test repeat the material.
Besides that, children are divided into small groups. Each group does its own task. For example, a first group of students is writing an essay while a second group is working as essay revisors or are listening to an online lecture. Blended learning creates a more personalized and effective learning environment, which considerably increases students' chance for success and happiness.
We have offered you a brief overview of the issue, but if you need more examples, you are welcome to visit GetEssayNow.Com.