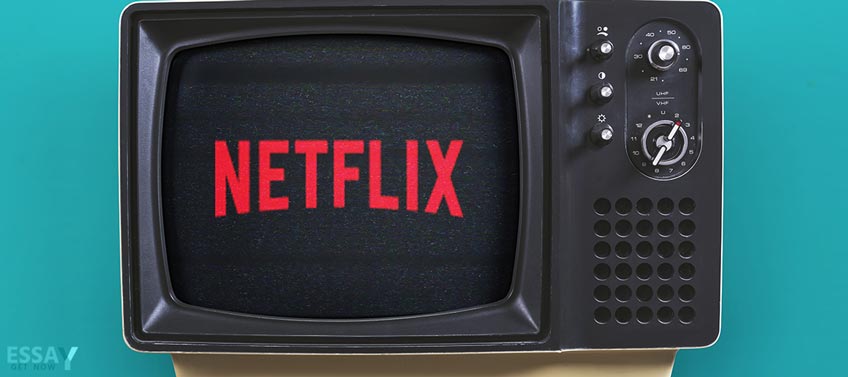 Netflix is famous for distributing such popular shows as 'Black Mirror,' 'Stranger Things,' 'Orange Is the New Black' and many others. It outranks cable TV and, more importantly, has a lot of great actors working with them. Adam Sandler, for example, is producing a few movies exclusively for Netflix at the moment. Moreover, even the former president Barack Obama and Mrs. Obama are thinking about producing a show on Netflix. So, what makes this streaming service different from others? This is a good and actual topic to type essay on.
It's More Convenient
I decided to write my essay beginning with the main point. The main reason people pay for Netflix is that it has a great collection of movies which they can stream on almost all the devices: gaming systems, tablets, smartphones and so on. Thanks to the option of mobile viewing, you can watch your favorite TV show whenever you want and wherever you want.
In addition, the website and app are very easy to use and look attractive. Having user-friendly interface is important because it saves time and makes the process of choosing a TV show less daunting. As with essays, it's better to keep everything clear and concise if you want the person who is marking your essay to stay interested.
In addition, you don't have to spend your time on torrenting or trying to find a better way to play a movie on the TV. But what I love most about Netflix is that if you're using Xfinity X1, you can search for your favorites with your voice.
No Ad Breaks
Despite the requests of many brands, Netflix refuses to introduce ad breaks. Everyone knows that people enjoy a TV show more when they watch it in one sitting. Although some state that ad breaks are a necessity as they create cliffhangers which increase the chance that an audience will stay, I think that if a show is well-directed and has a lot of moments of tension, you won't need any breaks to stay with it. With that said, the shows offered by Netflix pull its audience into the experience and give it a great opportunity to have some time off everyday routines. Many students watch Netflix when they want to take a break from writing essays or reports, and GetEssayNow.Com assists them with their wish.
It Brings People Together
Along with a wide variety of funny shows, Netflix also distributes a lot of documentaries and shows based on true stories such as 'Orange Is the New Black' or, for example, 'Making a Murderer' which tell the audience about those who face injustice and difficulties.
While some people think that diversity is 'forced' in recent movies and feel like it's something unnatural, I think that this is a response to non-diverse Hollywood. The world onscreen still doesn't look like the world we live in, but many of those who work at Netflix are trying to change it as they have the freedom and the desire to do so. So, next time you're writing an essay on modern technology, think about the ways you can make people's lives better with it because that is what Netflix is doing right now.
It Pays Professional Binge Watchers
It's like when NASA announced that it would pay $5,000 to stay in bed. All you need is to be able to express your thoughts clearly and know a thing or two about movies. Every show is very entertaining, so I think whoever gets the job will have a great time.
In addition, using streaming services is way cheaper than watching movies with cable. Although a lot of people still prefer watching TV, the pay-TV market is shrinking.