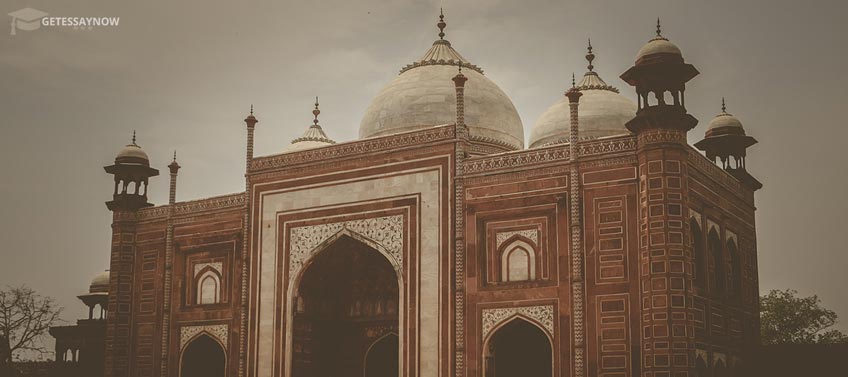 Indian culture occupies the first place in the history of world culture. It is characterized by grand achievements for more than three-thousand years' period of its development. Indian culture is characterized by longevity, the perception of creative achievements of foreign cultures and the ability not to lose their fundamental values. Let's learn more about two main aspects of Indian culture from our service getessaynow.com/write-my-essay and use the info for writing an essay in case you need one.
Architecture
Taj Mahal
Recognized as one of the modern Seven Wonders of the world, this masterpiece of Mughal architecture is considered to be a symbol of pure and long-lasting love. This architectural monument dedicated Shah Jahan's love to his wife Mumtaz Mahal. After her death, Shah had built a grand tomb, where he also was buried. Taj Mahal is particularly beautiful in the morning, in the dawn mist.
It can be seen even from roofs of guesthouses and hotels, which are located in district Tajganj close to Taj Mahal. Each year about 5 million visitors are visiting this masterpiece, so be ready that this place will be crowded.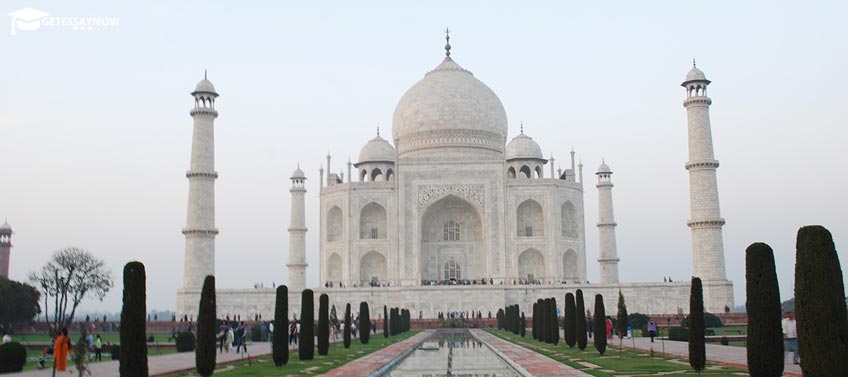 Qutub Minar
The world's tallest brick minaret, included in the UNESCO World Heritage List. Tower of bricks, which reached a height of more than 70 meters, had been started to build in the XII century by the first Muslim ruler of India, Qutb ud-Din Aibek. By scale, height and design the minaret had to surpass the famous Minaret of Jam in Afghanistan. Generally, Qutub Minar had been built almost 200 years and was finished only in 1368.
Now the complex Qutub Minar includes minaret itself and several mosques and mausoleums, including the ruins of the first mosque Guwwat-ul-Islam in Delhi and the mysterious column of meteoric iron.
Hawa Mahal Palace
Built by Maharaja Jai Singh II the Pink city Jaipur, building of palace resemble a fairy tale that comes to life. India of ancient times is represented by openwork lattice windows, carved furniture, geometric patterns on the walls. In the separate part of palace Hawa Mahal (which means "Palace of Winds") - was the harem. Through thousands of small windows of the palace Maharaja's wives and concubines could watch the streets of the Pink City, remaining invisible to prying eyes.
Music
Classical Music of India originated in organic connection with poetry and dance, influenced by religion and mythology. One of the main characteristics of the Indian style of musical interpretation is a special focus on inner world and desire for harmony. In India songs accompany almost everything: the changing of year seasons, weddings, birthdays, funerals etc.
There are also songs of plowmen and boatmen, shepherds and mahouts. Songs bring harmony to the stressful pace of their work. Loving music is in the blood of Indians: they have a fine sense of it and contribute to its development in all spheres of life. Indian music has different genres - unique religious and folk motifs with modern remakes of traditional music.
In addition to this there is diversity of trends of contemporary music (Indian rock, pop music, music from movies, etc.) that keep the national character, and sometimes not only intertwined with European music but also affect it (Indo-rock).
Indian culture is very rich and diverse and definitely worth being admired. Express your admiration in brilliant essay writing and you will get the highest grade!