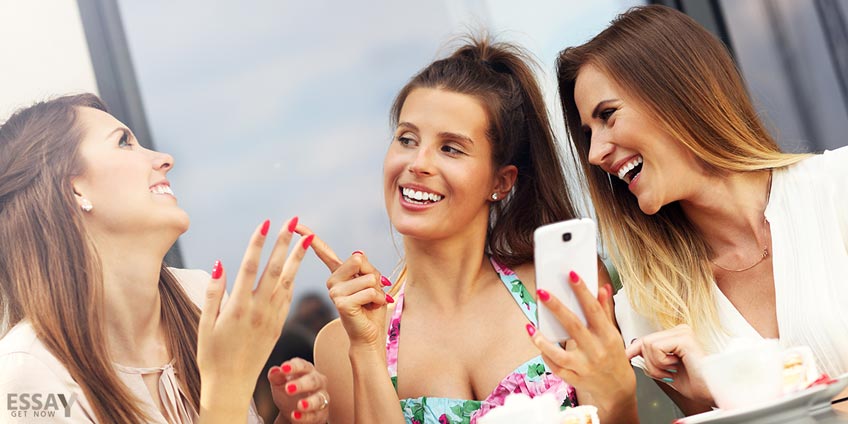 Have you ever considered making new friends being an abroad or while have a semester as an exchange student? Meeting with people from all over the world is always exciting, and as a rule making new friends means hanging out with them. To provide a smooth integration, you are to have a preparation to slay it.
What Is Special in an International Group of People?
When the holiday season is soon and you are a student from abroad who has no idea where to go – a party for other students who did not leave to their families is more than expected. Or, for example, a welcome party for newcomers (students who are new to the country and haven't adjusted themselves to the surroundings yet). There are also international evening parties provided by international youth organization and its members. Global youth organizations have their members all around the world and such parties where they gather at one place to (finally) meet each other are obligatory.
Reasons to Throw a Party for Newcomers
It is fun. People are usually quite eager to be involved in orientation activities. International students also come through difficulties and challenges you are facing at the beginning of the semester.
You make new friends. It is, perhaps, the most crucial reason to take part in any activity and be active at the very beginning of your life in a foreign country. Think of it. The people you meet today may be your closest companions for the next few years and even become a new family. So, never close your heart and enjoy the opportunities to get to know someone!
You learn new cultures. Every person can conduct a sort of a country presentation where they will be able to show their homeland and tell more interesting facts about it. Not only stereotypes but songs, dance, traditional clothes and cuisine can be presented to ensure everyone that the world is truly diverse and wonderful as it is!

You learn to show yourself and your skills. As a representative of your country, you will have a great chance to challenge yourself for practicing your skills and preparing a rich program of events to impress the guests.
You get new information. Communication with other students at the first few weeks after arrival to a new country is essential if you want to be aware of everything going on around you. Extend the circle of your friends and add more people you find interesting and pleasant, be curious about everything and never let any trouble bring you down.
Ask what language would be the most convenient for all guests. If you all are exchange students and learning the language of a country you are in, then give it a try and choose the goal language the one you all are learning. Even if the language level is not the highest, they will be pleased to practice their language skills. Have you ever heard two people talking in a language they both are learning? It is an unforgettable experience where you should not feel ashamed of making mistakes as you both learn and enjoy it!
So, do not hesitate and have a nice international party to beat the blues and have some fun with new friends!